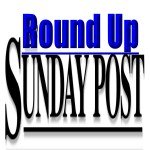 This is the last Sunday for 2011 that means it is the last of the Round Up series for the year i might just take this opportunity to thank all of you for a great year and wish you a very merry Christmas and a prosperous 2012 and i sincerely hope to see you all again. Round is and will continue in the new year the format may change but i definitely have no plans to change any thing at the moment. No since it is Christmas day i just hope all is well and you are all enjoying the festive season.
(1) 9 Best Christmas Android Apps Worth Installing – Android OS is popular all over though Android apps unprofitable for developers.It is Christmas time now and in this article we will be dealing with best Christmas Android apps to make your Christmas a memorable one icon smile 9 Best Christmas Android Apps Worth Installing Best Christmas Android Apps 1. Christmas RADIO: Christmas Radio is a free app available for Android users to get them into Christmas mood.Users can listen to more than 40 Christmas radio stations from all over which includes religious X-Mas music, X-Mas rock, X-mas jazz and much more.
(2) SEO Strategies and Inbound Marketing Best Practices for 2012 – In 1998, when Larry Page and Sergey Brin received funding from Andy Bechtolsheim, no one really expected for Google to grow or to be as big as it is now. And perhaps, not one person expected for it to create massive job as well as business opportunities for people worldwide, which is now one of the most competitive and in-demand industries in the web space – Search Engine Optimization
(3)   7 Commandments of Social Networking That Small Businesses Need to Follow – Social networks need no introduction. Be it the Facebook, Twitter, LinkedIn, and now Google Plus. We have all been there, done that. Though initially developed as a platform to connect people and giving them a chance to share with their friends and families, these platforms have now grown into full-fledged marketing mediums. The large communities of registered members become your audience and the networks become an integral form of marketing for your small business.
(4) Keyword Rich Anchored Links Everywhere Or Building Authority With More Natural Looking Links – Trying to decide what link building strategy to incorporate will depend primarily on the level of competition for a given keyword phrase. The more competitive a keyword phrase is, the more varied the link building strategy will need to be. Incorporating the keyword rich anchor text links as your primary method of link building can come across as "unnatural" to the search engines. If all of the links include the same anchor text, it is more likely that the results have been engineered (usually by the SEO). Keeping a variety of links or mixing up the anchor text used can be a great way to manage this traceable footprint.
(5) 5 Techniques You Can Use to Take Your Internet Marketing Business to the Next Level in 2012 – Well, friends, we are getting to that time of the year when it is time to start thinking about where we want our business to go in the upcoming year. 2012 is just around the corner. Do you have a plan yet? The truth is that you can make a difference by setting goals or resolutions (or whatever you want to call them). But you can't just set and forget. You need to have a plan. If you want to take your internet marketing efforts to the next level start thinking about how you are going to do that now. These 5 marketing techniques can bring about change and more profit. Which one(s) will you implement this coming year?
That is it for your Christmas Round Up and the final one for this year enjoy the season stay safe a come back for more next year